The Haystack Timber Frame Barn
The Haystack is a mid-sized 1-1/2 story barn or garage, with a full 2nd-floor loft. At 24' x 32', it is well suited to a smaller lot, but offers plenty of room above for storage, a workshop, or a play area. Rolling doors work well for equipment or mounted riders.
Square Footage
Main Floor: 796 sq ft
Total: 1,592 sq ft
Footprint
24' X 32'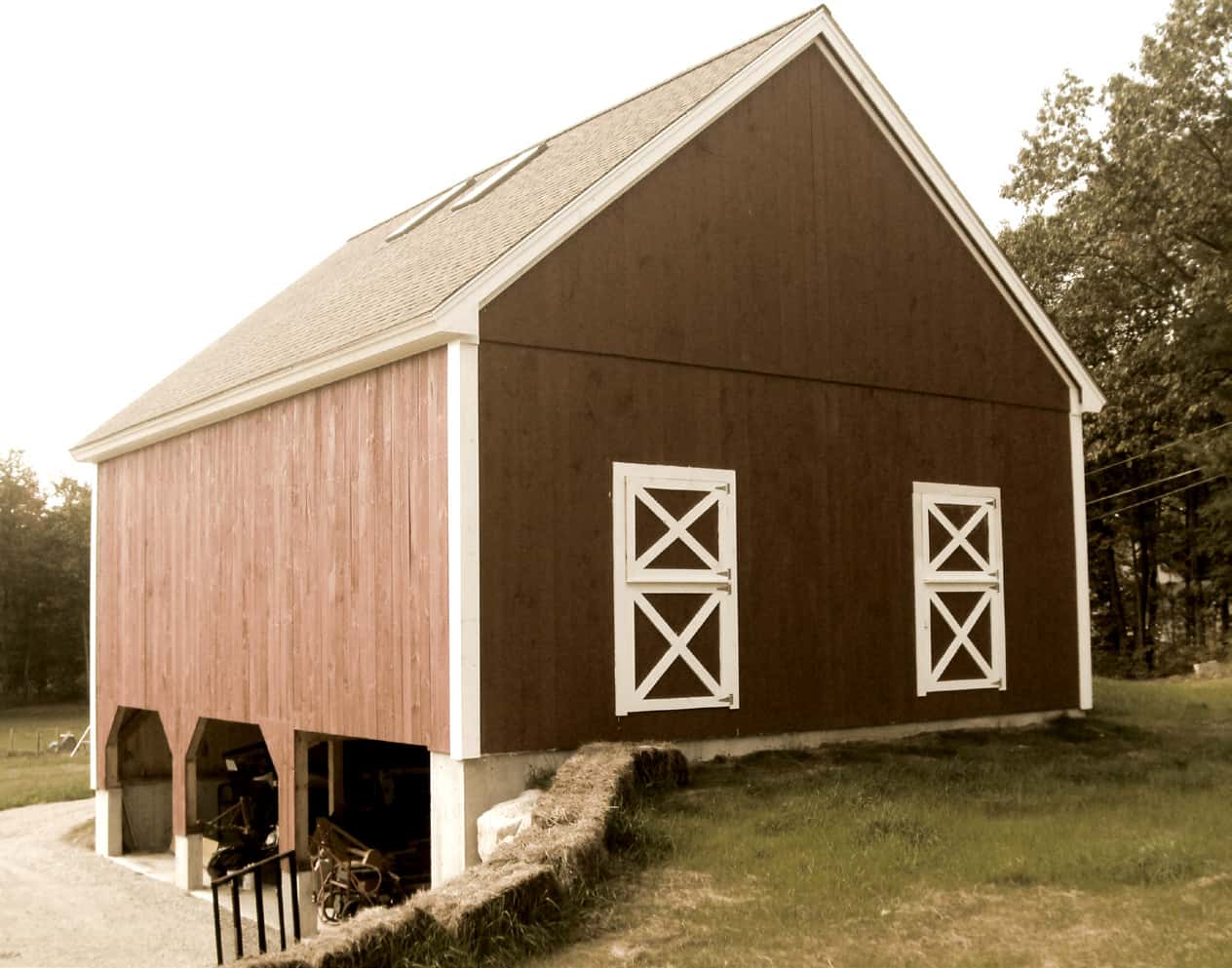 Quality Timber Frame Design
Timber frame barns are completely at home in a rural environment. They've been a part of the New England geography for centuries, after all! Brooks Post & Beam barns and garages are made primarily of native New Hampshire lumber; the walls can be composed of a simple, affordable layer of shiplap boards, just as they were 100 years ago!
And while any timber frame structure will allow for flexibility, a barn can be even more versatile and responsive over time as your needs change. Just move the walls if you decide you want to turn your horse stalls into a parking area, apartment or art studio!
Budget-friendly and ready-to-build, timber frame kits can be shipped nationwide.
We don't believe in cookie cutter. Tailor this floorplan to fit your needs.
Learn more about this floorplan!