The Jefferson Timber Frame Barn
A classic barn silhouette, including a cupola! This nicely proportioned 24' x 36', 1-1/2 story barn is equipped with large rolling doors, perfect for farm equipment or mounted riders. The loft provides storage for hay or tools, or a place to work out.
Barns are where timber frame architecture first showed its usefulness. Whether you need to divide your barn into many stalls for livestock or leave it open to store heavy equipment, a timber frame barn can deliver; with no need for load-bearing walls, you can be flexible.
Square Footage
1,618 sq ft
Footprint
24' X 36'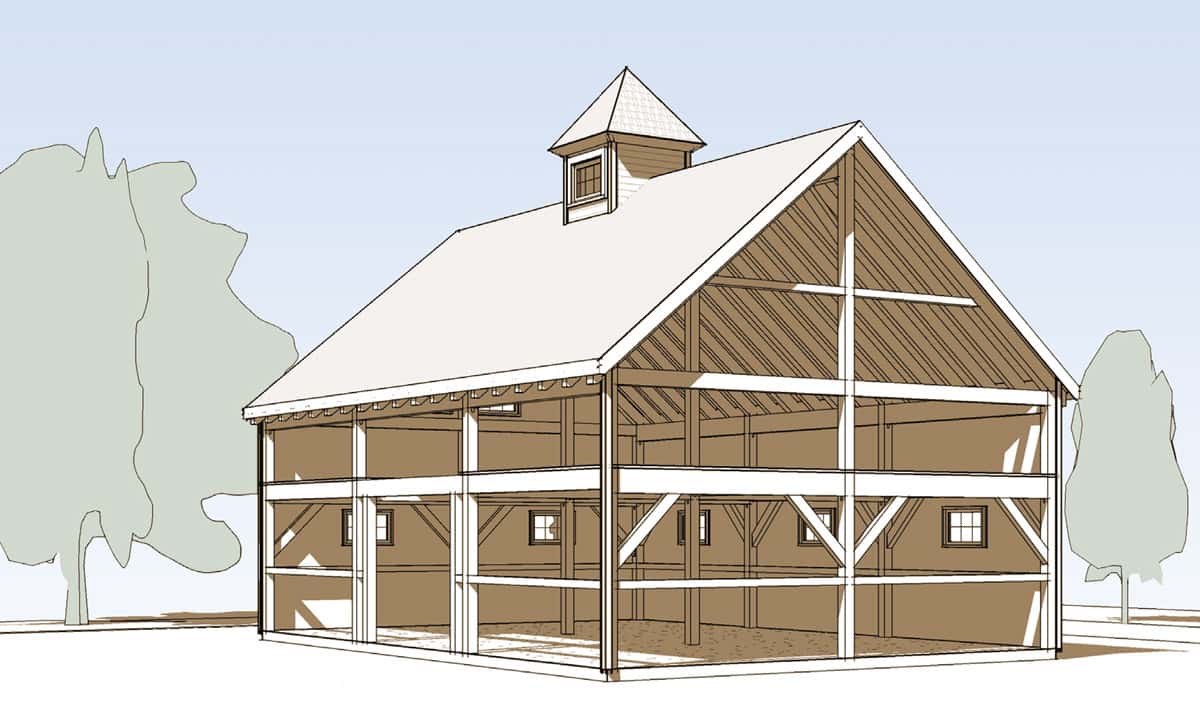 Quality Timber Frame Design
Timber frame barns are completely at home in a rural environment. They've been a part of the New England geography for centuries, after all! Brooks Post & Beam barns and garages are made primarily of native New Hampshire lumber—since they're not necessarily insulated, the walls are often made of wood shiplap.
And while any timber frame structure will allow for flexibility, a barn can be even more versatile and responsive over time as your needs change. Just move the walls if you decide you want to turn your horse stalls into a parking area, apartment or art studio!
Budget-friendly and ready-to-build, timber frame kits can be shipped nationwide.
We don't believe in cookie cutter. Tailor this floorplan to fit your needs.
Learn more about this floorplan!